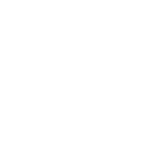 Policies & Fees
Acupuncture:
Initial Visit: $140-$190
Your initial visit will include a full patient intake and medical history as well as
your first acupuncture treatment. You may also receive an herbal formula.
Please allow 1.5-2 hours for this visit.
Return Visits: $90-$125
Please allow approximately one hour for a return visit.
If warranted, additional costs may include:
Moxibustion ($17),
Cupping ($17),
Far-infrared heat (+$5),
Electro-stimulation (+$12),
Personalized Dietary recommendations ($35)
Needle retention time of 45 minutes or more (+$25)
Herbal consult, without acupuncture ($50)
B-12 shots (preservative-free) are approximately $20-25 for a 5-10mg/cc dose.
We no longer accept Worker's Comp cases.

Cosmetic Acupuncture
:
Initial consultation and treatment: $170
Return visits: $150
12 visit package (pre-paid): $1500 (savings of $300)

Chinese Herbal Medicine:
The consultation for a Chinese herbal formula is included in the Initial and
Return visits fees.
Herbal consultation, without acupuncture, is $45.
The actual herbal formula is an additional cost.

Payment:
Payment must be made at the time of service. Cash, checks, Visa, Mastercard and Discover are accepted.
Insurance:
Insurance companies offer varying levels of coverage. Medicaid & Medicare do not provide coverage. As more and more insurance companies begin to understand the therapeutic benefit & long term cost savings of acupuncture & Chinese herbal medicine, insurance coverage will be expanded. You should check with your health insurance company first in order to see if you have eligibility and coverage for acupuncture.
All patients will be provided with an insurance-compatible Superbill. A Superbill is an invoice for your visit that uses standardized codes for all of the treatments performed. This process requires the patient to pay the full cost of the treatment out-of-pocket at the time of the visit. The Superbill can thereafter be submitted to your insurance carrier for full or partial reimbursement depending on your policy.
Acupuncture treatment is covered by many insurance companies, while herbal medicine is not commonly covered. Flex plans usually cover both.
If you are concerned about whether your insurance coverage includes acupuncture, please contact them directly.
Acupuncture is considered a tax-deductible medical expense by the IRS.